Blue Devil Spirit will stick with me for life
I'd been meaning to write this all semester, but once on campus there was always so much going on I never got the chance! Now one semester into college-life in the States, perhaps I'm better placed to tell all anyway.
There's no need to be nervous about being so far from home, you'll be kept so busy with rigorous academics, activities and clubs and a wild social life that there's no time left for home-sickness.
Yes, the Americans will LOVE your accent and your small idioms…so don't be afraid to use that to your advantage! Order lots of 'tomatoes' at meal times, if it gets chilly say you'll put on a 'jumper' and before you know it you're the famous British kid…I was know as 'British Rachael' by the end of the first week!
Be prepared, the US colleges go big for sports! Look forward to the tailgates, the unbelievable school spirit and at Duke, the tenting! Next semester I will voluntarily spend 2 months living in a tent in order to gain basketball tickets for the biggest match of the season! At Duke, the Cameron Crazies paint themselves blue and scream their support courtside. Wherever you go in America, school pride will be intense and you'll embrace this culture as much as any native! And if you don't know the (American) football rules before you go – as I didn't – don't worry because you'll be surrounded by Americans eager to explain every touchdown, field goal and play…and if all else fails, just cheer when your friends do and no-one will be the wiser!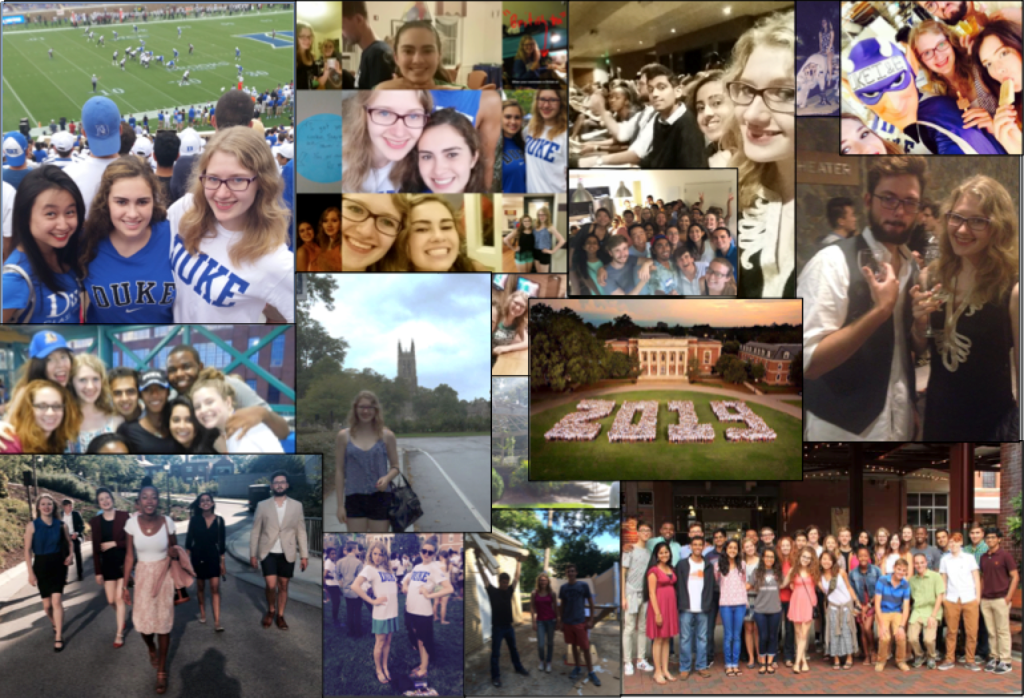 US Universities will provide you with incredible experiences throughout your time there, from the live concerts with headlining acts (this Semester we had X-Ambassadors, New Politics and Mike Posner) I experienced at the beginning, to the puppies and pizza they gave me to get through finals week! It's never-ending and I promise you, you can find something every single day if you want! The campus facilities are amazing, the college atmosphere is electric and you'll only truly understand once you're living there.
In the USA you will likely have a much closer relationship with your professors. It's not unusual to be invited to their houses for dinner, to go to office hours regularly to get to know them or even for them all to know you by name by your second lesson. Now you may hear this a lot…but seriously make the most of it! Not only is it an opportunity to get close to leading experts and stimulate fascinating discussions, but don't forget that these professors assign you grades, so letting them really get to know you and your passions helps too.
There are so many different colleges in America, each of which can offer you something unique, and once you've chosen your true 'fit' school, you'll never look back! I couldn't imagine being anywhere other than Duke, and the Blue Devil Spirit will stick with me for life…(quite literally, all these schools have strong alumni networks and homecoming reunions!).
Now I'm packing my case full of European treats for my friends and am eager to get back to all that campus life brings…homesickness, what's that?